Dental Implant Failure & Salvage – Las Vegas, NV
Issues with Your New Teeth? We Can Help
Part of the reason why dental implants are highly recommended by dentists across the country is that they have an extremely high success rate of 95%; as long as you take proper care of them, you can expect them to last a very long time. But in the rare event that implant failure does occur, it helps to have a trustworthy dentist you can turn to. Dr. Rose can identify the issue with your implants and help you explore your options for protecting your new smile. Call us immediately if you have any concerns about your implant posts.
Why Choose Rose Cosmetic & Family Dentistry for Dental Implant Salvage?
Skilled, Highly Trained Dentist
Advanced Dental Technology
Same and Next Day Emergency Appointments
Why Do Dental Implants Fail?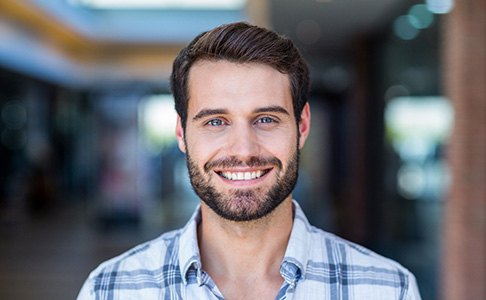 Dental implant failure is often caused by peri-implantitis, which is a type of infection that affects the bone and gum tissues holding the implant post in place. Over time, harmful bacteria can cause these tissues to deteriorate, and as a result, the implant might become loose.
There are a few other reasons why dental implant failure might occur:
The implant post is unable to form a strong bond with your jawbone.
A blow to your face or mouth damages your implant and/or jaw.
Certain medical conditions like cancer can interfere with the body's ability to join with and support implant posts.
Symptoms of Failed Dental Implants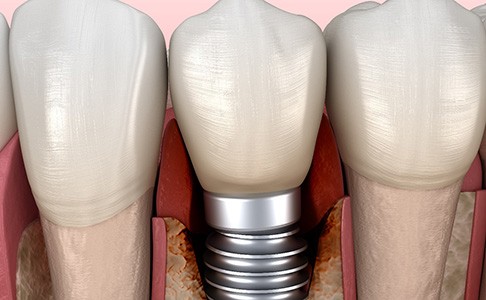 It's worth remembering that dental implant failure can happen at any time. Sometimes it occurs shortly after the implants are placed while in other cases you might not notice any problems until years later. In either case, you may notice the following symptoms:
Pain that lasts longer or is more severe than what you would normally experience after implant surgery.
A dental implant post that feels loose. (In some cases, it might just be the restoration that has come loose, but you should still have a professional confirm it as soon as possible.)
Bleeding, swelling, or pus that might point to an infection around the implant post.
How Dental Implant Salvage Works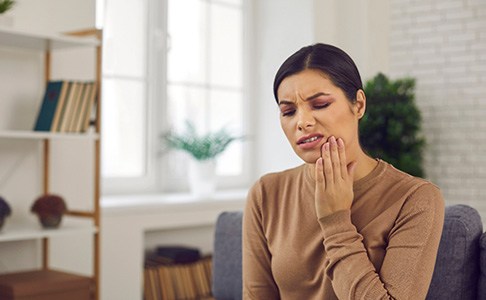 When you think a dental implant may have failed, call us immediately. We can examine your mouth to determine the underlying problem, after which we'll explain what treatment options are available. In some cases, it may be possible to address the issue while preserving your dental implants. However, in certain circumstances – such as when the implant or the surrounding tissues are badly damaged – we might have to remove the implant altogether. You may be eligible for new implants once your oral health has been restored.