Preventive Dentistry – Las Vegas, NV
Stopping Cavities and Other Dental Problems Early
The best strategy to make sure your smile continues to thrive as the years go by is preventing cavities and gum disease from occurring in the first place – or at the very least having them treated long before they put you at risk for tooth loss and other problems. Dr. Michael Rose will make sure that you and your family get the quality preventive care that you deserve. Contact our dental office today to set up an appointment for preventive dentistry in Las Vegas, NV if you haven't visited the dentist in over six months.
Why Choose Rose Cosmetic & Family Dentistry for Preventive Dentistry?
Locally Owned & Operated
Dental Office
Serving Las Vegas Families
Since 1980
Variety of
Comfort Amenities
Dental Checkups & Teeth Cleanings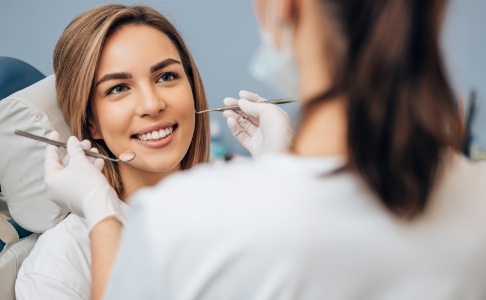 Even if you're extremely diligent about brushing and flossing, you can still benefit from regular dental checkups. We'll carefully inspect your teeth, gums, and other aspects of your oral health to take note of any signs of damage or decay. Treatment is generally much easier when problems are caught and rectified in their earliest stages. We also include an in-depth cleaning as part of your routine visits to remove the plaque and tartar that can accumulate on the teeth and gums.
Fluoride Treatments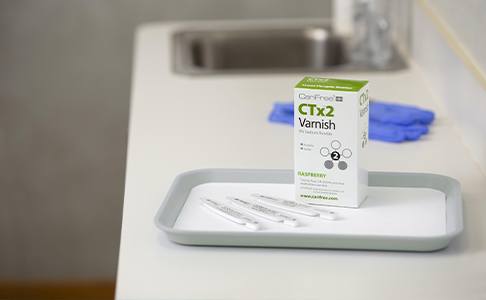 Fluoride is well-known for its ability to create stronger teeth that are less prone to developing cavities. Professional fluoride treatments are highly recommended for children with still-growing smiles as well as adults who are more likely than others to suffer from tooth decay. Concentrated fluoride is applied directly to the teeth so that the enamel can absorb it.
Oral Cancer Screenings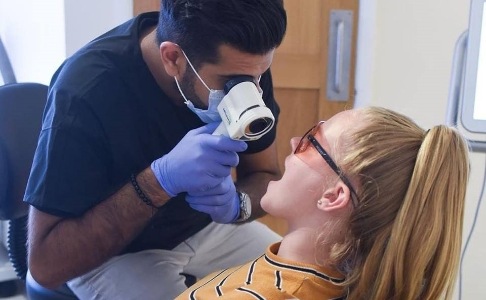 Regular checkups are essential for detecting several health problems, including oral cancer. It's expected that over 50,000 cases will be diagnosed in the coming year, and the chances of survival improve dramatically if the symptoms are caught in the early stages. If we find a lump or patch that points to the possible presence of cancerous cells, we can help you figure out what steps need to be taken next to protect your overall health.
Toothpaste & Mouthwashes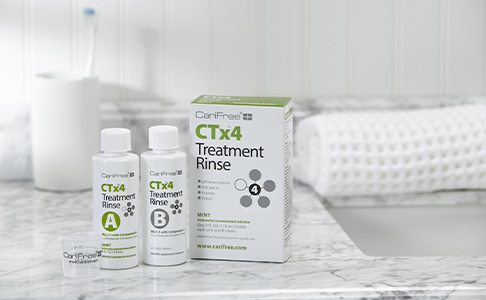 There are many different oral hygiene products out there; which ones are right for you? Our dental office uses Colgate toothpaste as well as ACT mouthwash and CariFree products to protect smiles from decay-causing bacteria. What about the products in your bathroom cabinet? Are they keeping your smile safe, or is it time for a change? Talk to us about the toothpaste and mouthwash you use at home; we can make suggestions if there's room for improvement.