Restorative Dentistry – Las Vegas, NV
Rejuvenate Your Damaged Smile
Very few people will go their entire lives without ever needing restorative dentistry in one form or another. Teeth are strong and made to last for a very long time, but they can still break or start to decay, and they lack the means to repair themselves. Dr. Michael offers multiple ways to fix broken or worn-down teeth to keep your natural smile whole and functioning properly. Call us if you have a cavity or dental damage you're ready to have repaired with restorative dentistry in Las Vegas, NV.
Why Choose Rose Cosmetic & Family Dentistry for Restorative Dentistry?
Strong & Natural-Looking Materials
for Dental Crowns
Custom-Made Restorations
for Each Patient
Dental Office That Treats
Patients Like Family
Tooth-Colored Fillings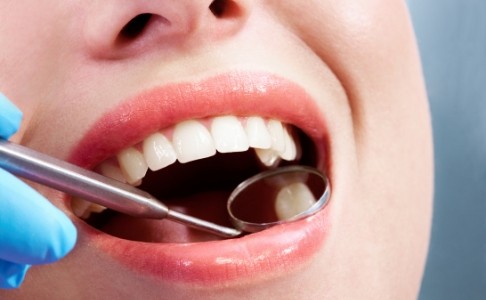 Tooth-colored fillings are also called composite fillings, as they're made from a special composite resin that closely matches the color of natural enamel. It's now more common to place tooth-colored fillings than traditional amalgam ones. This is partially due to the cosmetic advantages, but it's also because composite can be placed in the mouth without making the cuts needed to hold amalgam fillings in place, meaning we can preserve more of your enamel.
Dental Crowns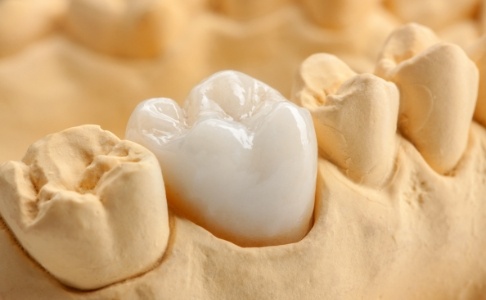 Crowns are very versatile restorations. They can fix the damage that's too extensive for a filling, hold a weakened tooth together, help prevent further decay and damage, and (with the right material) restore a tooth's appearance. Our dental office utilizes traditional gold fillings, but porcelain fused to metal, porcelain, EMAX, and zirconia crowns are available as well for more natural-looking results that will last for a very long time.
Full Mouth Reconstruction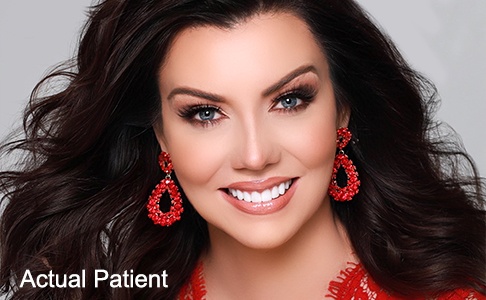 A full mouth reconstruction is used to fix several serious oral health issues at once—such as jaw misalignment, multiple missing teeth, and incorrect bites. While most reconstructions include cosmetic dentistry, the procedures will focus on improving oral function and health. You might need a full mouth reconstruction if you experience:
Major issues when eating and chewing
Pain in the neck, jaw, and head
Trouble smiling
Restorations or dentures that are old and damaged