Replacing Missing Teeth – Las Vegas, NV
How We Handle Gaps in Your Smile
According to the CDC, by the age of 50, the average American has already lost an average of 12 teeth (including the wisdom teeth). In other words, tooth loss is much more common than you think, and it can happen at any age as a result of poor hygiene or an accident. You need to have any teeth replaced quickly if you don't want them to have a serious impact on your daily life or health. Call us today to set up a consultation with Dr. Michael Rose to discuss your options for replacing missing teeth in Las Vegas, NV.
Why Choose Rose Cosmetic & Family Dentistry for Replacing Missing Teeth?
Implant Placement
Performed In-House
An Experienced and
Caring Dental Team
100% Personalized Treatment Plans
for Each Patient
Dental Bridges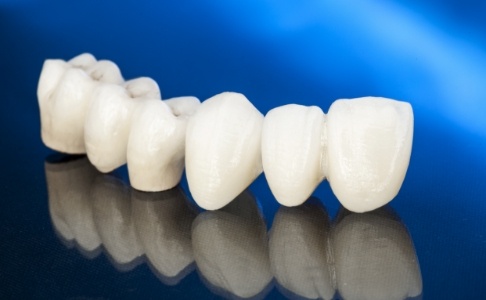 A dental bridge serves as a stable and sturdy replacement option for a single missing tooth or a row of consecutive missing teeth. The bridge is made up of at least one prosthetic tooth and two crowns. We will remove a small amount of enamel from the teeth adjacent to the empty space in your smile so that the bridge can be securely placed. With a bridge, you'll be able to eat and speak normally without worrying about anyone noticing a space.
Dentures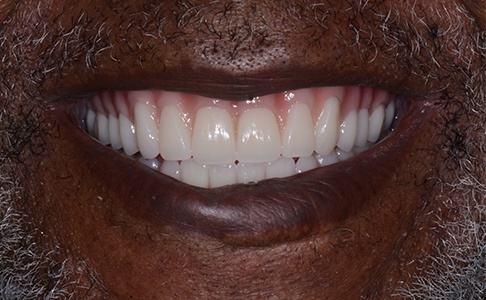 Dentures are a removable form of tooth replacement that are often used when multiple teeth or all the teeth have already been lost. Replacing all your teeth with a single oral appliance is typically very cost-effective compared to other options. There are two main kinds of dentures that we offer: full dentures made to replace an entire arch and partial dentures that are made to fill in small gaps.
Dental Implants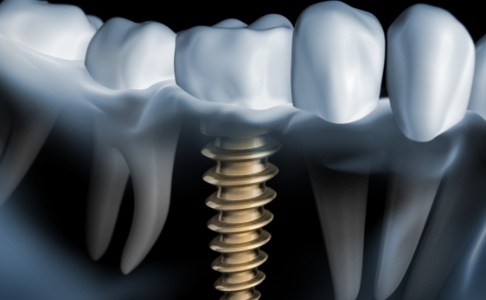 We can surgically place long-lasting, reliable implant posts in your jaw, then restore them with dazzling crowns, bridges, or dentures so that you can eat, speak, and smile with full confidence again. With implants, it won't feel like you've just replaced your missing teeth, but rather that you've gotten your natural teeth back. You can schedule a consultation with us to figure out whether dental implants are your best option.